Locks are the first line of defense in home security. The sturdiness of a door lock often determines the degree of safety of a family's harbor on which a person depends. However, the height of the road and the height of the game are unnerving, technical unlocking, violent unlocking, and unlocking of the cat's eyes. There is always a kind of trickery technique that will make the iron general who once took the heavy responsibility to become a decoration. So people are extremely looking forward to more intelligent home defense. With the continuous maturation of Internet of Things applications in recent years, many innovative smart products are emerging. Smart locks have also become a major entry point for many Internet of Things companies to enter the smart home field.

When it comes to smart locks, many people will take it for granted that good manufacturers must be traditional locks. The former lock industry has upgraded through the Internet of Things. However, many smart hardware products, including smart locks, and those products that carry the reputation of "beautiful and inexpensive" and "humanized" are often from excellent Internet companies or software developers. These cross-border products It seems that users' voices can be more heard and the market reaction is unusual.

Spotted cats rely on parent Wanxing Technology for more than a decade to accumulate information security services for global industry users. They have long focused on providing IoT home security solutions and services for high-end Chinese homes. In recent years, spotted cats have proposed to deeply lay out the Internet of Things home security industry, and strive to create a core competitiveness of "soft and hard integration, enhanced data encryption," and continue to make breakthroughs in core technologies such as big data, cloud platforms, and intelligent data mining. Has achieved a series of innovations, patents and awards.

On July 8th, Mr. Wu Taibing, founder and CEO of Speckled Cat, carried the speckled cats of Wondershare Technology. His unique double-decker booth and the newly launched IoT home security product series made a grand appearance at the Guangzhou Construction Fair.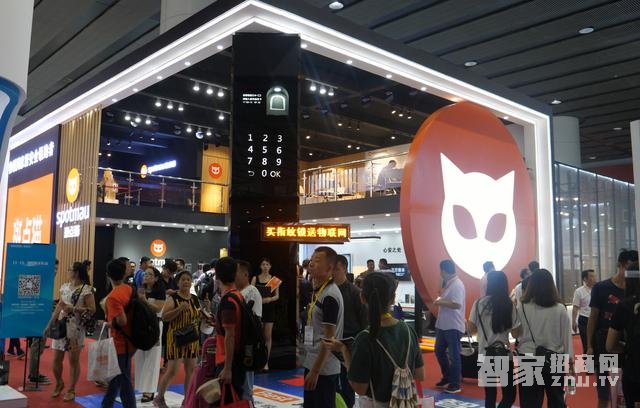 Master three key elements of smart lock
In today's world of intelligent locks, the eagerness for quick success and homogeneity has become increasingly serious, perhaps because of the self-confidence of their software background. Wu Taibing is extremely cautious and calm about the promotion of products. Wu Taibing paid more attention to product differentiation. He hoped that spotted cat products could have some outstanding advantages that others did not possess.

In Wu Taibing's understanding, judging whether a product is excellent or not has three key points: first, the product must be designed to solve users' pain points from the very beginning of the design; secondly, in terms of product quality, it should be the industry's top level. For example, the spotted Internet of Things fingerprint lock is a very small number of systems that can implement everything from the cloud to the APP, from the hardware to the software, in order to guarantee the rapid update iteration of the smart lock system.

The last point is that it is "affordable" to allow good products to reach consumers. Spotted cats through the strong control of the upstream supply chain, so that the Internet of things fingerprint lock series of IoT home security products have the ability to locate the balance point in the cost and quality, to achieve a truly affordable.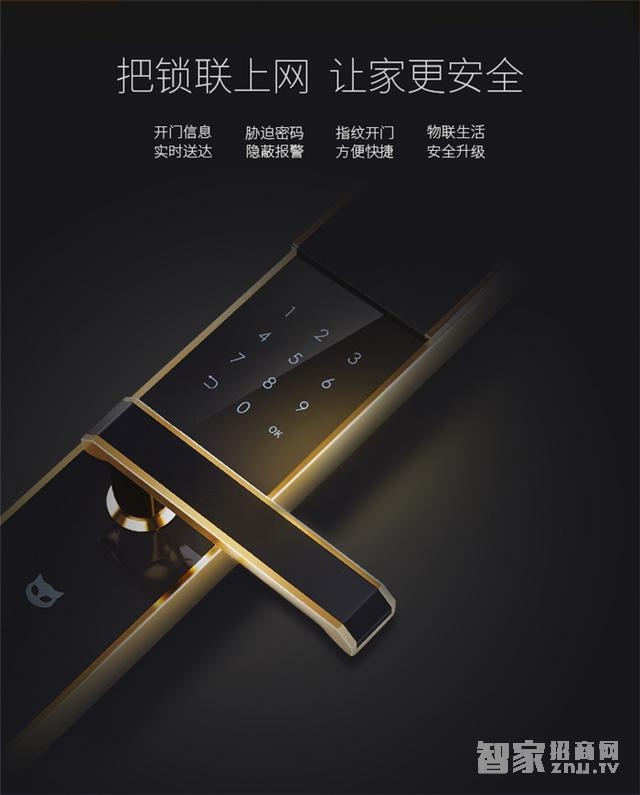 The fundamental difference between smart locks and traditional locks
Unlike the form of operation that many companies have made in the past few years, "Was fast money", Wu Taibing is not eager to harvest the market too quickly. According to reports, spotted cats have passed five years since their creation, but the product line has not reached a dizzying degree. At first glance, everything is fine. Under the concept of creating quality products, spotted cats are everywhere to avoid falling into a pit of false prosperity.

When talking about the biggest difference between the Internet of Things products and traditional products, Wu Taibing said the fundamentals. He believes that intelligent products involve the Internet of Things system, which has become an operational service, rather than the traditional thinking of selling goods once they leave the store.

"The Internet of Things Fingerprint Lock was bought and installed at home, but it is only the first step for us to establish a relationship with users. Spotted cats need to ensure that users can provide us with opinions and suggestions through various channels in order to constantly polish products and constantly optimize the experience. With the continuous upgrading of product models to meet the user's differentiated and increasingly used needs." Wu Taibing said.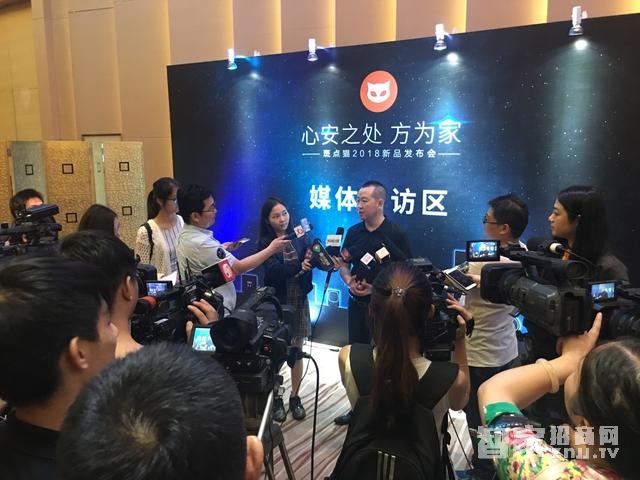 Product is blade, and brand is king
With the increase of per capita income and living standards in China in recent years, consumers' understanding of "good products" has become more in-depth, especially with regard to brand awareness. The image of a brand in the minds of consumers will largely determine its purchase intention and use loyalty.

In Wu Taibing's view, the current smart home industry is in a period of rapid start-up, and various types of companies involved are experiencing a typical period of "fighting". Therefore, for a company that has long-term competitiveness, to do a good job of the product is to make the brand building successful.

"We spent a lot of energy to build the connotation of the product, including technical research and development, quality and performance, as well as all kinds of supporting services and so on. This will be the basis for the construction of the spotted cat brand, and it will also be a long-term commitment to loyalty." Wu Taibing Say.

Bigger companies and better brands require strong patience and long-term commitment. A qualified team leader needs to clearly understand the positioning of the product, the market's needs, and the advantages of the company. At the same time, he must be respectful of the laws of nature. He must understand how to tailor and follow the order of progress, so that he can play steadily, seize opportunities, and be successful. As Wu Taibing said: "You see that cyclists start quickly, but it is easy to reach the speed limit; you look at high-speed rail and even aircraft, take off every time carefully, but as long as you enter the track or rise to the sky, they will not be blocked The same applies to companies."

WIFI Smart Lock (http://zns.znjj.tv)-Professional smart lock agent joining website, providing the industry's most comprehensive intelligent fingerprint password lock joining agent, smart lock product library, smart door lock price, smart lock brand , smart lock manufacturers Daquan information, welcome to browse online consulting.

raw material: Low carbon steel Wire Q195, Q235

surface treatment: powder coating(thickness 0.1mm), PVC/PE coated(thickness 0.8-1.2mm), Electrol galvanized(zinc coating: 20-60g/m2), Hot dipped galvanized(40-500g/m2)

wire diameter: 4.0mm, 4.5mm, 5.0mm, 5.5mm, 6.0mm

mesh size: 50*200mm, 55*200mm, 50*100mm, 75*150mm

length: 2000mm, 2200mm, 2500mm, 3000mm

height: 1030mm with 2 curves, 1230mm with 2 curves, 1530mm with 3 curves, 1830mm with 3 curves, 2030mm with 4 curves, 2230mm with 4 curves, 2430mm with 4 curves

Post : round post, square post, CM post, peach post

common color: Green RAL6005, Black RAL9005, White RAL9010, Grey RAL7030, Red RAL3020, Yellow RAL1023 Blue RAL5017

*Related Products:3D Fence,Gardon Fence.







Triangle Bending Fence / 3D Fence

Triangle 3D Fence,Wire Mesh Fence,Mesh Metal Fence,Triangle Bending Fence,3D Fence,Gardon Fence

Anping Deming Metal Net Co.,Ltd , https://www.wovenfence.nl