Abstract Member units: European International Machine Tool Show (EMO) started in 1975 and is a professional machine tool exhibition sponsored by the European Machine Tool Industry Cooperation Committee (CECIMO). It is one of the world's four major machine tool exhibitions. The exhibition is held every two years, according to Hanover-...

Member units:

The European International Machine Tool Show (EMO) began in 1975 as a professional machine tool exhibition hosted by the European Machine Tool Industry Cooperation Council (CECIMO), one of the world's four major machine tool exhibitions. The exhibition is held every two years and is held in the order of Hanover-Hanover-Milan. As the flagship exhibition of the machine tool industry, the European Machine Tool Show (EMO) is the vane of the global machine tool market, leading the world's machine tool technology innovation trend, the machine tool industry giants from all over the world gathered here to fully display new products and new technologies.

The 2013 European International Machine Tool Show attracted more than 2,100 exhibitors from 43 countries around the world, with a professional audience of 145,000. The 2015 European International Machine Tool Show will be held in Milan, Italy from October 5th to 10th. It will provide a good platform for domestic machine tool companies to explore overseas markets.

In order to further guide China's abrasives and abrasives enterprises to "go global" and strengthen international exchanges and cooperation, the China Machine Tool Industry Association (referred to as the General Conference) specially organized industry enterprises to participate in the 2015 European Machine Tool Exhibition (EMOMILANO 2015). As a sub-branch of the General Conference, Superhard Materials Branch will closely follow the pace of market development, further strengthen the "market awareness", "membership awareness", "service awareness" and open awareness of the club work, and organize and lead the member units to actively participate in the total. This activity will be organized to further enhance the market competitiveness and market share of domestic abrasives and abrasives enterprises in the field of high-end products, and seek new developments and breakthroughs.

The relevant notices of the exhibition are as follows:

First, the name, time and place of the exhibition:

1. Exhibition name: European Machine Tool Show 2015 (EMO MILANO 2015)

2. Exhibition time: October 5-10, 2015

3. Venue: Fiera Milano, Italy

Second, the scope of exhibits:

Metal cutting, metal forming and other types of machine tools: lathes, gear machines, machining centers, drilling machines, boring machines, milling machines, grinding machines, sawing machines, inserting machines, planers, welding and gas cutting machines.

Tools: Abrasives, gages, cutting tools, forming tools, molds and accessories, tooling fixtures, tool systems, etc.

Machine tool accessories and parts: accessories, hydraulic parts, pneumatic components, machine tool electrical and electronic equipment, control and drive systems, lubricants and coolants, waste treatment equipment, safety and environmental protection equipment.

Detection and automation technology and equipment: measurement and detection technology and equipment, image data processing technology, quality control technology and software, computer-aided design, automation equipment, industrial robots, etc.

Others: flexible processing, installation technology, operating technology, welding equipment, heat treatment equipment, surface treatment equipment and systems, high-speed profiling equipment, 3D printing, laser equipment, etc.

Third, the cost standard:

Booth fee: 318 euros per square meter (excluding Italian VAT, whether the final interpretation is vested in the organizer)

The opening fee is additionally counted as follows: (segment stacking)
| | | |
| --- | --- | --- |
| 1-50 square meters | 1-50 square meters | More than 100 square meters |
| 2 face open booth +20% | 2 open booth +10% | 2 open booth +10% |
| 3 face open booth +30% | 3 face open booth +15% | 3 face open booth +10% |
| 4 face open booth +50% | 4 open booth +25% | 4 open booth +10% |
Note: The minimum application area is 20 square meters.

Other expenses: construction fee, exhibitor fee, transportation fee, exhibition equipment increase fee, rent water and electricity fee, etc. will be notified separately.

Four: registration date and remittance information:

Members are requested to register as soon as possible after the exhibition is confirmed, and the application form will be faxed, scanned or mailed to the club, and 30% of the booth deposit will be transferred to the bank account designated by the General Conference. The deadline for registration is December 10, 2014.

Account Name: China Machine Tool Industry Association

Bank of deposit: Industrial and Commercial Bank of China Beijing Lishi Road Branch

Account Opening 4672 742

V. Contact information:

China Machine Tool Industry Association Superhard Materials Branch

Phone 13925260765

Contact: Sun Zhaoda

fax

mailbox:

Address: No. 121, Wutong Street, High-tech Zone, Zhengzhou City, Henan Province, China

download attachment:
2015 Italian Machine Tool Application Form

FHM fence factory provides a variety of Chain Link Fence to support your selling.You could have a multiple choice here.

According to the surface cover chain link fence is divided into Galvanized Chain Link Fence and Vinyl Coated Chain Link Fence. As the low cost and easy installation Vinyl Coated Chain Link Fence is used in many areas which covers road, railway, high-way and other fence facilities.

Chain Link Fence is also be called diamond fence because of the diamond opening. The selvage has two types which are knuckle and Twist type.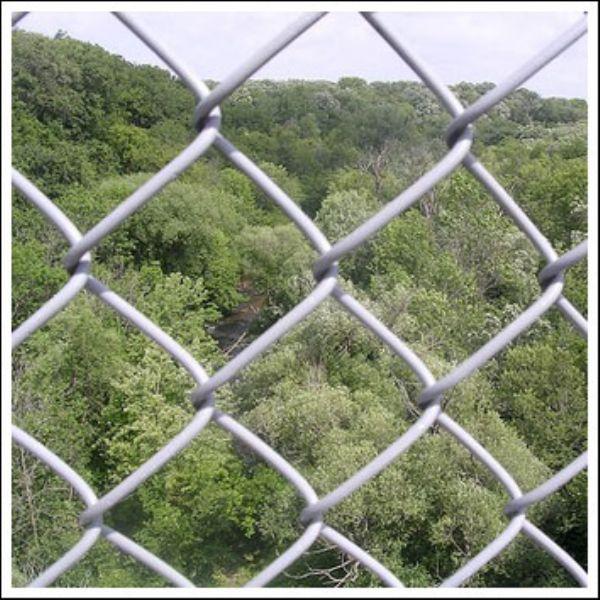 Chain Link Fencing,Chain Link Fence,Black Chain Link Fence,Chain Link Fence Installation

DINGZHOU FEIHONG METAL MESH CO.,LTD , https://www.fhmfencing.com