Core Tip: LW-303 [washing water] is a high-quality mold special cleaning agent. Any serious mold dirt is completely removed in an instant, easy to use, never damage the mold, and can extend the service life of the mold.

First, the advantages:

1. The high-temperature mold is directly cleaned, and the dirt is completely removed in an instant, without stopping the machine, and the production is not affected. After the descaling mold is clean and bright, it can improve the product quality and increase the suburban rate.

2. This product is a highly concentrated water-soluble liquid. It can be diluted with appropriate water according to the degree of pollution of the mold. It is very economical and practical, and can directly reduce the production cost. Oil stains or mild rust can also be removed.

Second, the use of:

1. Dispersion method: Please use a small amount of stock solution or diluent to spread or smear on the mold at high temperature. After 2-10 minutes, the dirt will soften and dissolve. Immediately rinse with water before the mold water is dry. The mold temperature is above 95 °C.

2. Impregnation method: the original solution or diluent is contained in the iron trough, and the heating is about 95 ° C and soaked for about 2-3 minutes. Or directly into the solution at room temperature with a high temperature mold, soak it for 2-3 minutes, then rinse it off with water.

Third, note:

1. This product is an alkaline solution. Wear rubber gloves when working.

2. If the hands or skin are in contact with the solution, please wash them with water.

3. Because it is an alkaline substance, aluminum molds cannot be used.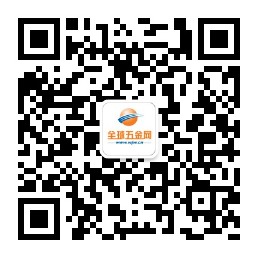 Concerned about surprises

Tags: 303 washing water characteristics and effects

Previous: Milling materials method Next: Heating method and principle of high frequency quenching machine

Metal steel frame screens main feature as follows:
1.These products screen panels are constructed with two or three 304 or 316 stainless steel wire cloth layers with s steel backing plate and steel frame combined together. Because of different mesh size and hole size, get an better filtering effect.


2.The bottom high strength steel frame, supporting bar with the moderate tension screen cloth, combined together, infinitely enhance the screen intensity and endurance, get an better filtering effective. Mesh sizes ranging from 20to 325. The whole cloth is divided into independent small surfaces, prevent the part excessive expansion damaged, with a special rubber plug together to repair damage, can save the time to replace the screen, Increase the efficiency and reduce the cost.



Metal Steel Screen Common Model

Model
Brand&Model for shaker
Mesh Range
Dimension(Length xWidth
Weight
SJ-1
Brandt BL-50

40-325
1253X635mm
13.5KGS
SJ-2

Swaco Mongoose

40-325

1165x585mm
14KGS
SJ-3

Kemtron 48 Series

40-325

1220x720mm
17.5KGS
SJ-4

Kemtron 48 Series

40-325

913x650mm
12.6KGS




KING COBRAâ"¢ VENOMâ"¢ Shaker is manufactured by National Oilwell Varco (NOV), a oilfield service company based in the USA with branch company in most oil reach countries.

NOV Brandt King Cobra Screen is pre-tensioned screen and wedged installation.
NOV Brandt King Cobra Screen
Mesh Size
API 20 – API 400
Dimension
1253mm x 630mm (49 1/5″ x 24 4/5″)
Frame Material
Steel Frame
Wire Mesh Material
S.S304 or S.S316 as per request
Screen Layer
2 or 3 Layers







Metal Steel Frame Shale Shaker Screen

Shale Shaker Screen,Oil Shale Shaker Screen,Conventional Metal Frame Shaker Screen,Industrial Shale Shaker Screen

Anping Shengjia Hardware Mesh Co.,LTD , https://www.oilshaleshakerscreen.com