[

Huaqiang Security Network News

]

With the substantial increase in vehicles, the market demand for monitoring and management systems has also increased significantly, and some of its features are the reasons for its popularity.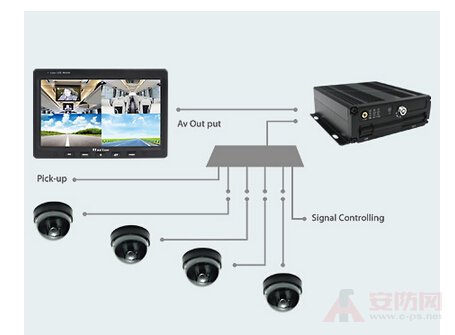 1, car monitoring function

The monitoring center can remotely monitor vehicle video in real time and support monitoring through a variety of terminals, including PCs, video walls, mobile terminals, remote video browsing, remote control, multi-screen monitoring, multi-screen polling, and manual recording. , video playback and other functions.

(1) Monitoring client

The monitoring center is connected to the telecom IDC room through a dedicated line. The customer can perform video browsing and camera PTZ control for each monitoring point.

(2) large screen video wall

The network video decoder can be installed to decode and recover the digital signals collected by the front end into images and sounds for transmission to the TV wall, so as to provide users with centralized real-time display of multiple monitoring point images.

(3) Mobile phone monitoring

Through the built-in monitoring client software 3G mobile phone terminal to achieve remote video browsing, remote cloud mirror control, video screenshots and other functions, to meet the needs of customers remote video viewing, remote emergency command, to provide 3G customers anytime, anywhere video surveillance services.

2, video storage playback

With multi-level storage structure, the car has a car hard drive, storage CIF (D1), wireless upload CIF. Car video can be remotely queried and downloaded.

3, car alarm linkage

The in-vehicle alarm linkage mainly includes an external alarm button, that is, the driver can report to the monitoring center in case of an emergency during driving. The second is a two-way voice call.

4, GPS positioning

The built-in GPS tracks the trajectory of the vehicle and provides a comprehensive view of the operation.

In addition, on-board monitoring has other features. The first is distributed monitoring, centralized management, intelligent settings, and humanized operations. The second is the integrated design of the wireless video server, which has high system reliability. The third is to use dual stream technology, local recording uses D1 resolution, and network transmission uses CIF/QVGA resolution. The fourth is to use H.264 compression coding to support simultaneous access of multiple channels of video. Each video is 8 to 10 frames, and the video is clearer. The fifth is wireless network transmission. China Telecom's 3G uplink bandwidth can reach 1.8Mbit/s. Sixth, the system has strong expansion capabilities.

It is worth noting that the demand for comprehensive monitoring of users is getting higher and higher. These functions can no longer meet the needs of customers. Therefore, research and development of new, multi-functional and intelligent vehicle monitoring products to meet the new needs of users has become Now important issues for various manufacturers.

Rubber Elastomeric Pad
Description of Pad
Name:rubber bridge bearing
Material: multilayer natural rubber
Featurer: enough vertical stiffness to support vertical load
could deliver the pressure of superstructure to abutment


Elastoplast bridge bearing pad

We can produce all kinds of rubber pad:
1. Rubber pad for car lift .
2.Anti slip rubber pad
3.Anti vibration rubber pad
Widely used in industry,agriculture,including building,automotive sealing profiles, sealing or decorating of windows, doors, curtain walls, containers,cars etc,avoiding dust,water or air to leak inside the cabin,as it's Excellent chemical and physical property, oil resistance, high temperature stability, etc.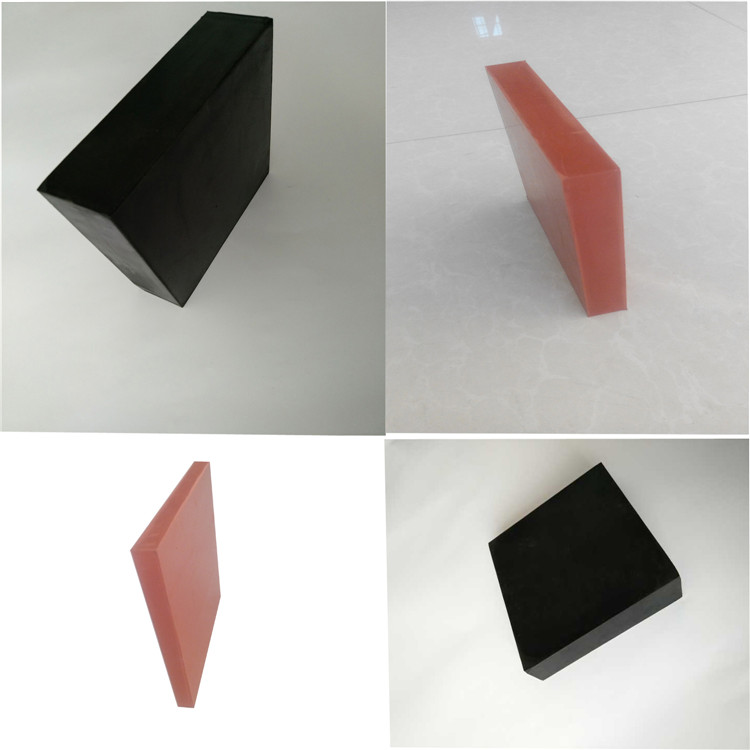 Rubber Block Board,Anti-Vibration Rubber Pad,Vibration Isolating Rubber Pads,Rubber Anti-Vibration Pad

Renqiu Xingcheng Rubber Products Co., Ltd. , https://www.xingchengrubber.com